Adventist Community Services (ACS) / Total Member Involvement
The Adventist Community Services/ Total Member Involvement project works throughout Cambodia within 36 church and school groups from June 2019 until December 2022 for a total of $215,909. This is funded jointly by the Advocates for Southeast Asians and the Persecuted (ASAP), Cambodia Adventist Mission, Southeast Asia Union Mission and Adventist Development and Relief Agency Cambodia (ADRA). The project seeks to support the Cambodia Adventist Mission in implementing total member involvement and activate Adventist Community Services. It raises internal member empowerment while raising community member views on the relevance and value of their local Adventist church group.  The project benefits communities from improved health for mothers and children, including in nutrition, reduced risk of disease and death from non-communicable lifestyle diseases and environmental health.
This project works in partnership with CAM regional and local leadership around the country facilitating planning, orientation, and regional/local training to develop local ministry community service Master Plans which include strategies and options for internal church spiritual growth and ministry and will focus on plans for outreach opportunities based on Christ's calling. These plans include no or low resource TMI activities as well as plans and initiatives that are available based on interests and resources from within the project or other partners.
The first activities in each new region begins with orientation of TMI and ACS strategies by both CAM and ADRA teams.  The project supports setting up ACS committees and selecting very eager, brave, strong, friendly facilitators willing to serve God. These facilitators from church groups are trained to facilitate community services including self-help group based engagement. Based on local needs, interests, talents and skills, local church ACS facilitators work with both church and community members around their churches and identify key opportunities for their church to meet local needs. ACS committees are given several options for small programs these are chosen together with CAM.  
ADRA and CAM partners provide technical training and follow-up monitoring and coaching.  A specific emphasis is placed on individual member involvement and local ownership. ADRA conducts regular monitoring of ACS committee activities and evaluations/lessons learned will be shared at annual feedback and planning sessions.

Latest stories from ACS Project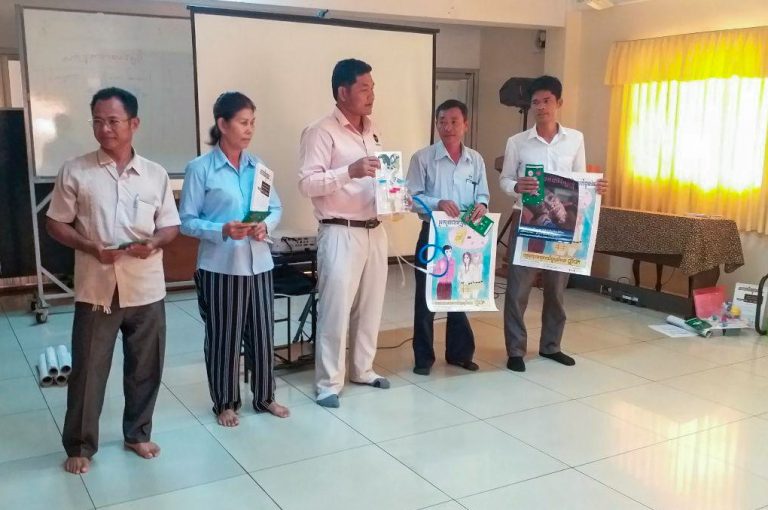 ACS Stories
We hosted a health facilitator training for our Adventist Community Services team, giving advice about how to live a healthy smoke-free life.
Read More
ACS Stories
Twenty-nine leaders completed the Adventist Community Services & Urban Ministry Certification Program in Cambodia on September 9-13, 2019 at the Battambang Essential Life Center. Pastor Lim Pheng, Cambodia Adventist Mission President, stated that, "This training is meeting a key need of…
Read More