Below we have resources available to access and use:
Content will be available to download soon.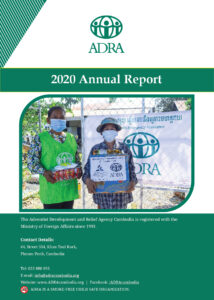 For all of us at ADRA Cambodia, 2020 has been a challenging year but we are thankful that God has blessed us in fulfilling our mission to serve humanity so all may live as God intended. We have been able to serve over 80,000 community members who participated in the development projects in Kompong Thom, Phnom Penh, Preah Vhear, Pursat, and Oddar Meanchey provinces using holistic interventions and adding real value to people's lives.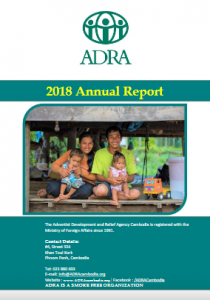 Once again 2018 has given our team so many opportunities to see that God has blessed ADRA Cambodia in fulfilling our vision to reflect God's character of love for the poor and vulnerable.   It was our privilege this year to work with so many local partners and see many the lives of so many family members improved.
View 2018 Annual Report on issuu here.