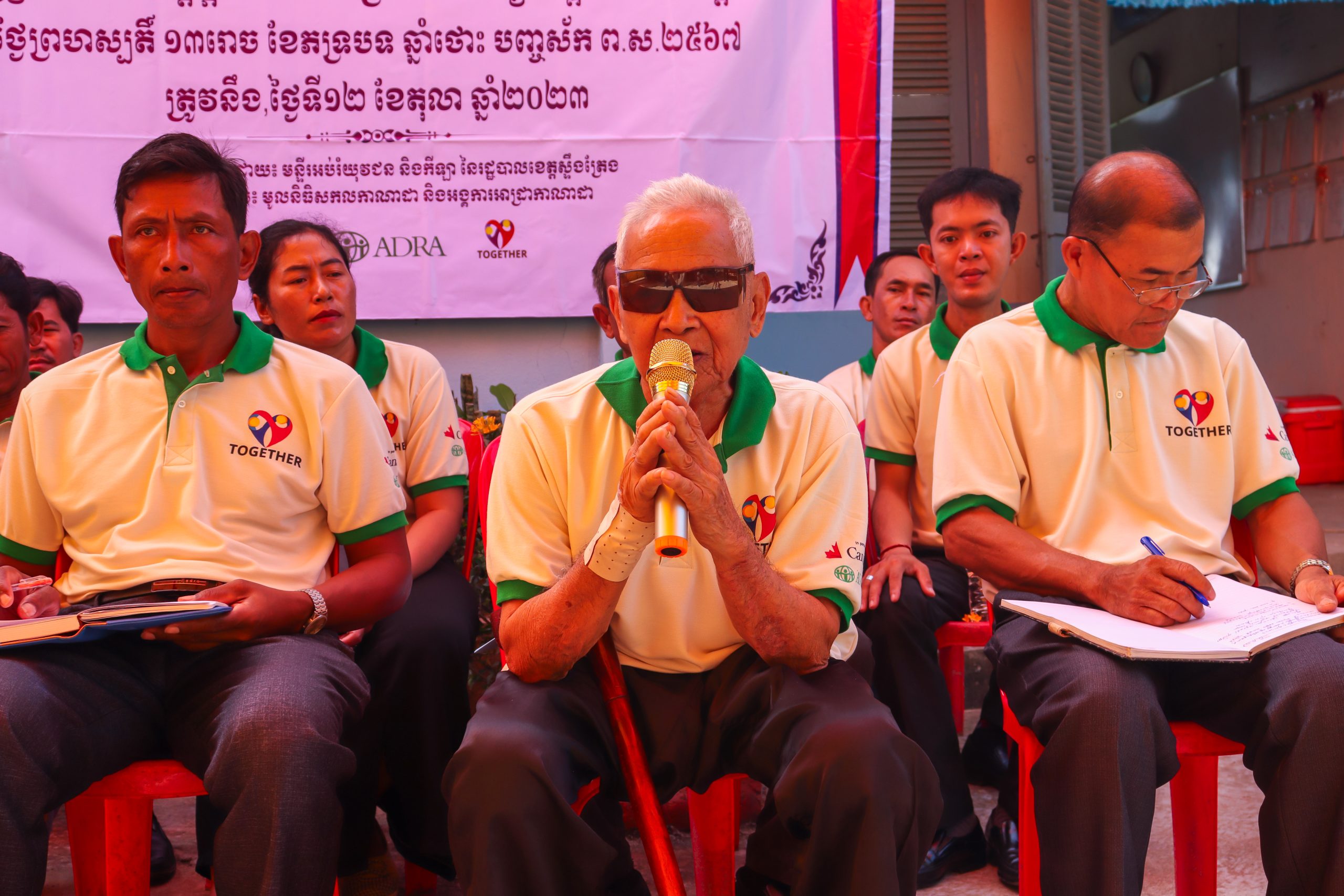 ADRA Cambodia collaborated with Provincial Education Department, District Education, and local authorities to celebrate "Teacher's Day 2023" in five different locations in October 2023.

On October 12, 13, 24, 26, and 27, 2023, ADRA Cambodia's TOGETHER team collaborated with teachers and local authorities to celebrate Teacher's Day with the theme of "Teachers are a pillar of school reform towards excellence" in five different locations throughout middle schools in Preah Vihear and Stung Treng provinces. These events aligned with the parent day events. The events provided a perfect opportunity to express gratitude and admiration for educators, previous teachers, and current teachers and gratitude to parents for caring for their children and providing a good life. The events also highlighted the importance of quality education and the role of teachers in paying attention to training the students. The events were also a springboard for presenting key findings from the TOGETHER project and discussing themes of Sexual and Reproductive Health and Rights (SRHR), Gender-Based Violence (GBV), and nutrition.
In cooperation with the Provincial Education Department, the District Education Department, and local authority leaders in five districts to celebrate the teacher's day, a total of 1084 (594 females) participants of parents, teachers, community members, and school students (boys and girls) from 15 villages in 6 communes of 5 districts in Preah Vihear and Stung Treng provinces participated in the "World Teacher's Day" events.
Table 1: Dates/Locations/Participants of the events
Dates

Locations of events

Age 10-15

Age 15-19

Age 20-24

Age 25-49

Age 50

Total

F

M

F

M

F

M

F

M

F

M

F

M

12-Oct-23

Siembook middle school, Siem book district, Stung Treng province

52

26

9

0

1

0

18

21

2

7

136

82

54

13-Oct-23

Sesan middle school, Sesan district, Stung Treng province

31

29

23

36

0

0

11

14

5

8

157

70

87

24-Oct-23

Kermarakdecho H/S, Choam Ksan district, Preah Vihear province

59

42

43

50

2

2

16

21

0

12

247

120

127

26-Oct-23

Po middle school, Tbeng Meachey district, Preah Vihear province

30

27

44

27

19

4

37

41

7

11

247

137

110

27-Oct-23

Srayang middle school, Kulen district, Preah Vihear province

129

62

28

24

5

0

19

18

4

8

297

185

112

 

Total 5 locations

301

186

147

137

27

6

101

115

18

46

1084

594

490
During the events, Roth Rumnea, TOGETHER Project Manager, was able to present and highlight the findings from the baseline and gender analysis, and the year II surveys related to early marriage, early pregnancy, drop out of school, sexual and gender-based violence (SGBV), as well as the result of project research. Research showed the high risks for underage girls working at karaoke entertainment clubs and restaurants for gender-based violence. The project is addressing these issues through district advocacy campaigns with both community leaders and authorities.
Addressing the event conducted in Siembook Middle School on October 12, 2023, Mr. Hom Thla, Deputy District Governor of Siembook district, said that we were to show gratitude for teachers and teachers loved students as sons and daughters while parents were the first persons to care for their children.
On October 13, 2023, in Sesan Middle School where the same event was conducted, Mr. Sovann Piseth, Sesan District Governor, pointed out that the teachers were the second parents working hard to mentor students, which we all appreciated. He also encouraged parents to take care of their children as students, to pay attention, and to work hard for schools. Mr. Piseth mentioned that the District authority officials were happy to support teachers and parents to encourage children to attend school.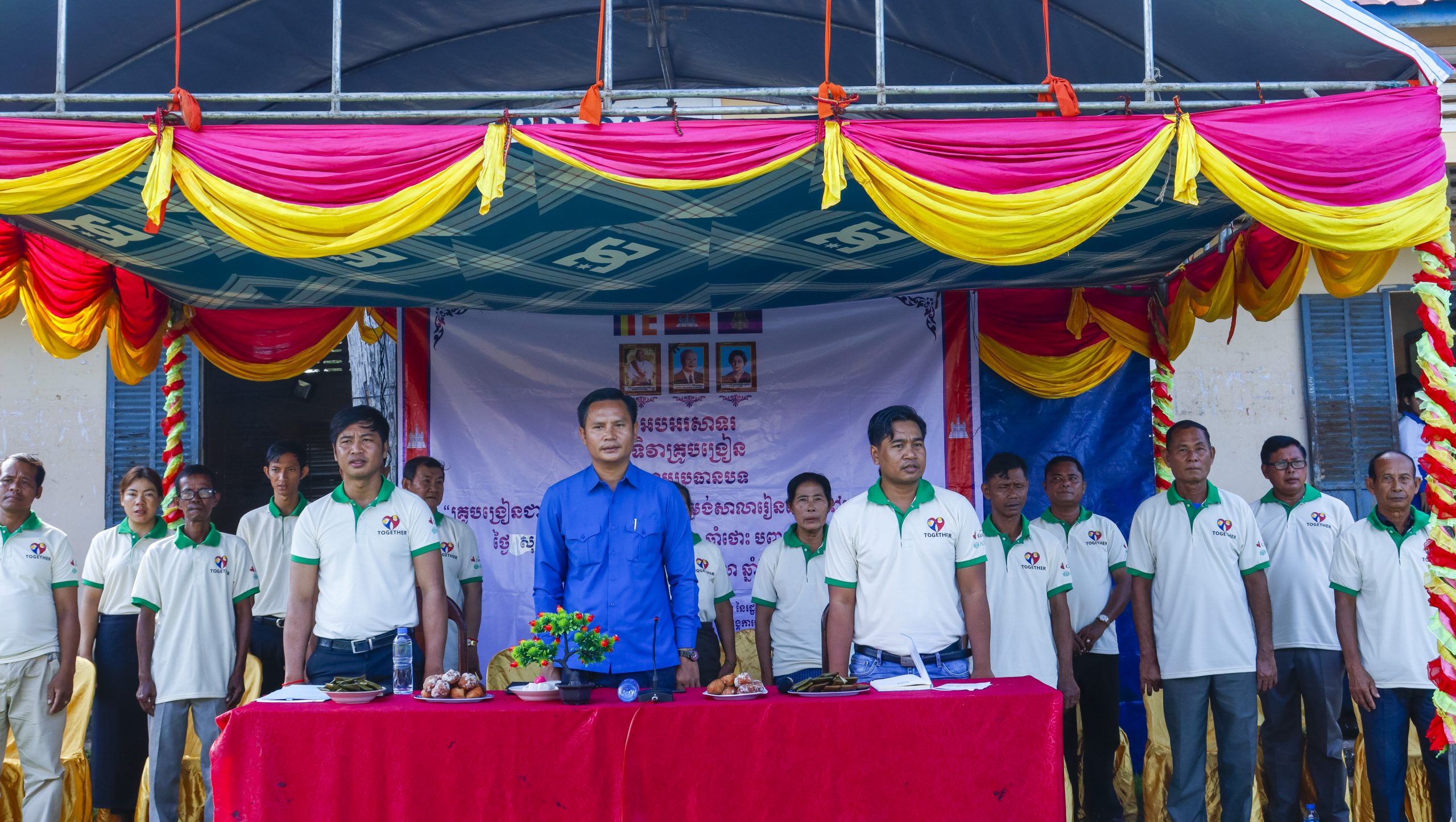 Mr. Lay Savang, Chief Officer of Health from Preah Vihear Provincial Education Department shared the background of the school, the hard work of parents and teachers to provide education to the children and students, the achievement from year to year in the middle school and now in close collaboration with ADRA TOGETHER project to promote parent day/teacher day and gave small incentives to the participants who answered questions during one of the event's activities.
Student groups were able to sing songs of gratitude for teachers and parents. They expressed that while our birth parents were the first parents we give gratitude to, teachers are also our second parents we must respect and give the same gratitude.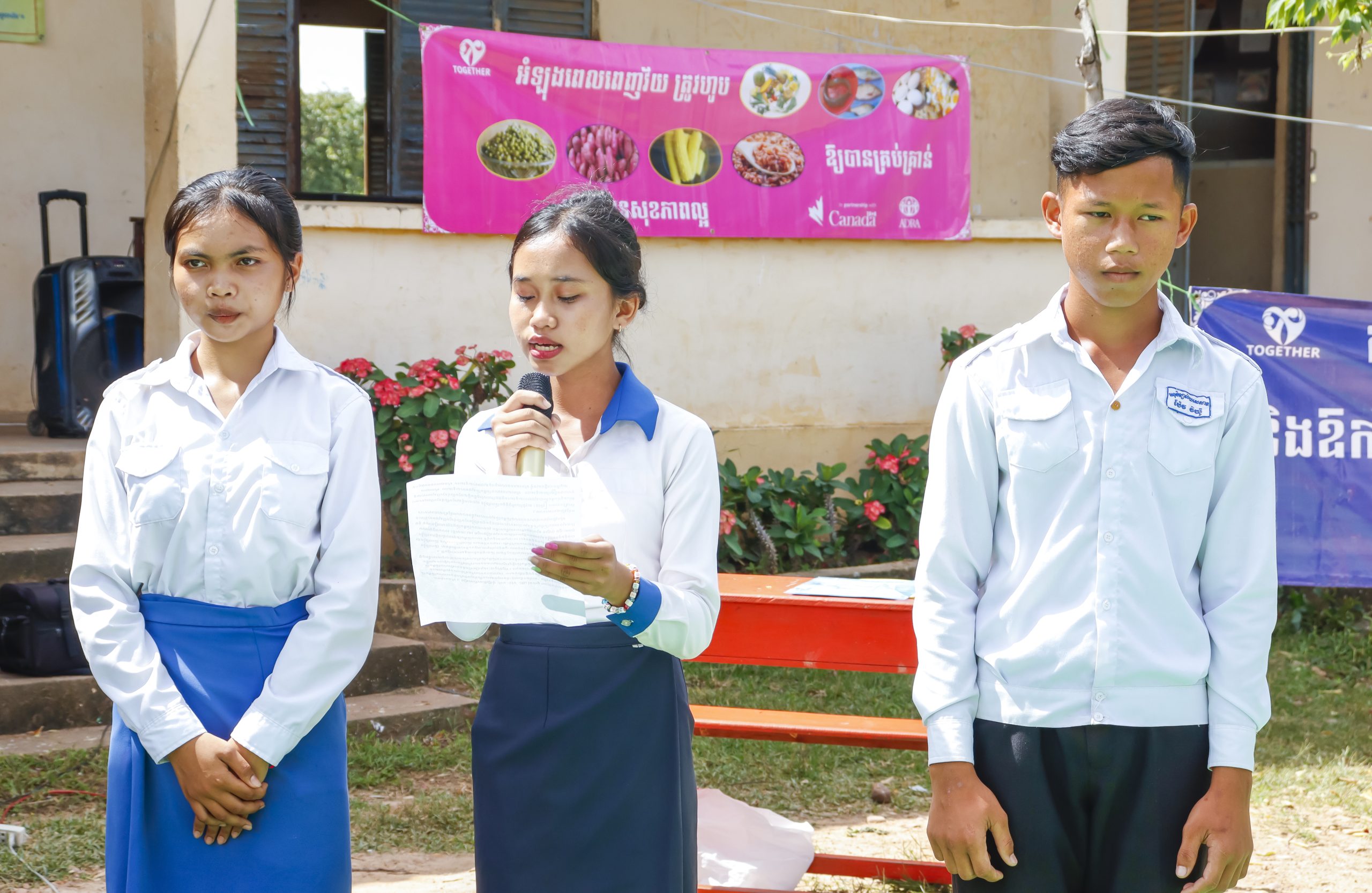 As part of the event's activity, Q and A time with the participants (parents and students) was organized. These questions included: 1) What are the roles of parents and caregivers? 2) How do we give gratitude to parents and teachers? 3)  How do we set targets for good jobs in the future? 4)  Which types of food provide good health for adolescents? 5) What are the negative impacts of early pregnancy? 6). What are the examples of gender-based violence that has happened in your communities?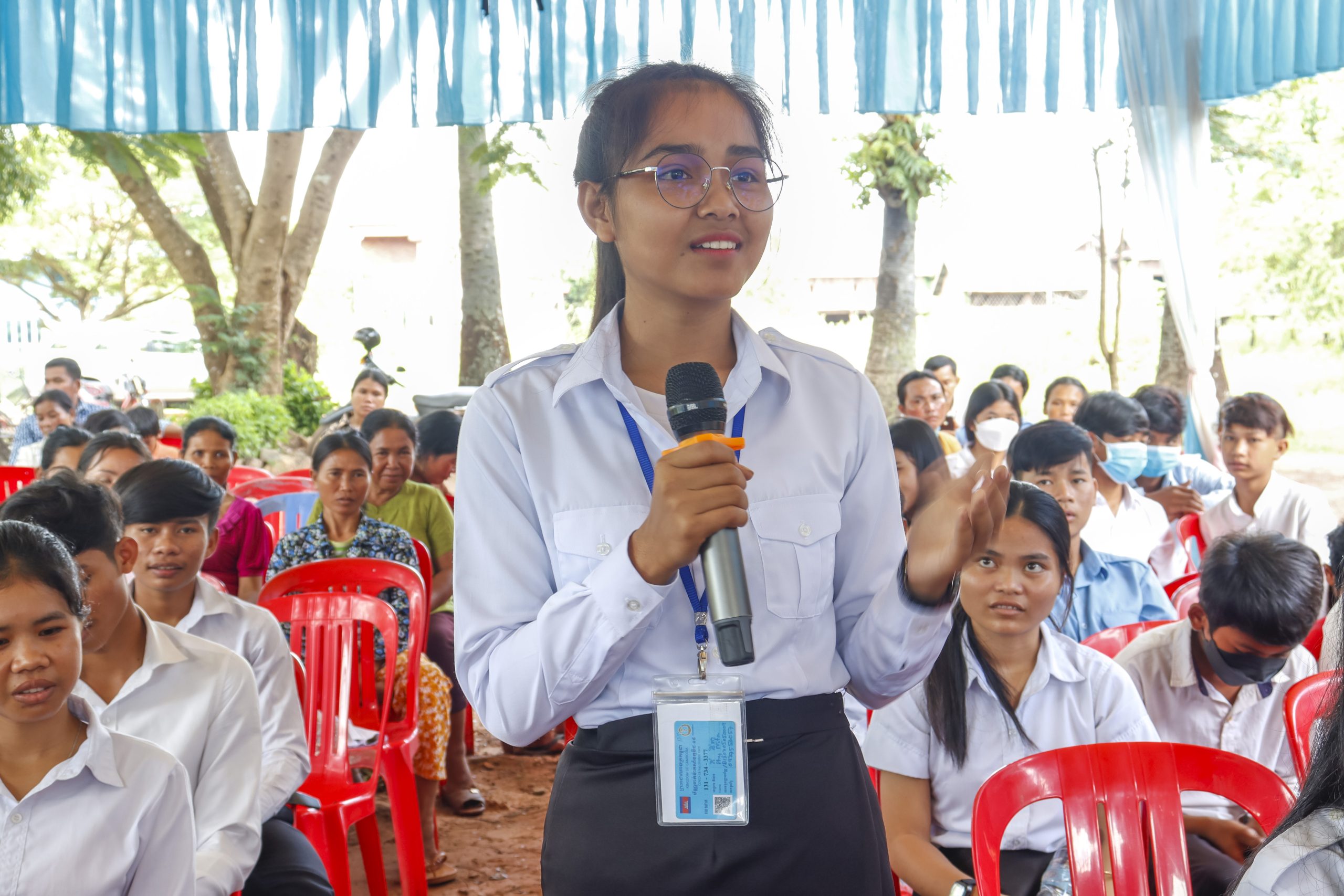 A mother of two children from Sesan district in Stung Treng province, said, "As a mother, I have to work hard to earn money to give opportunities for my children to attend school. I'm willing to support my children to go to school to have a good future. Thank you ADRA's project that supports this kind of activity in school."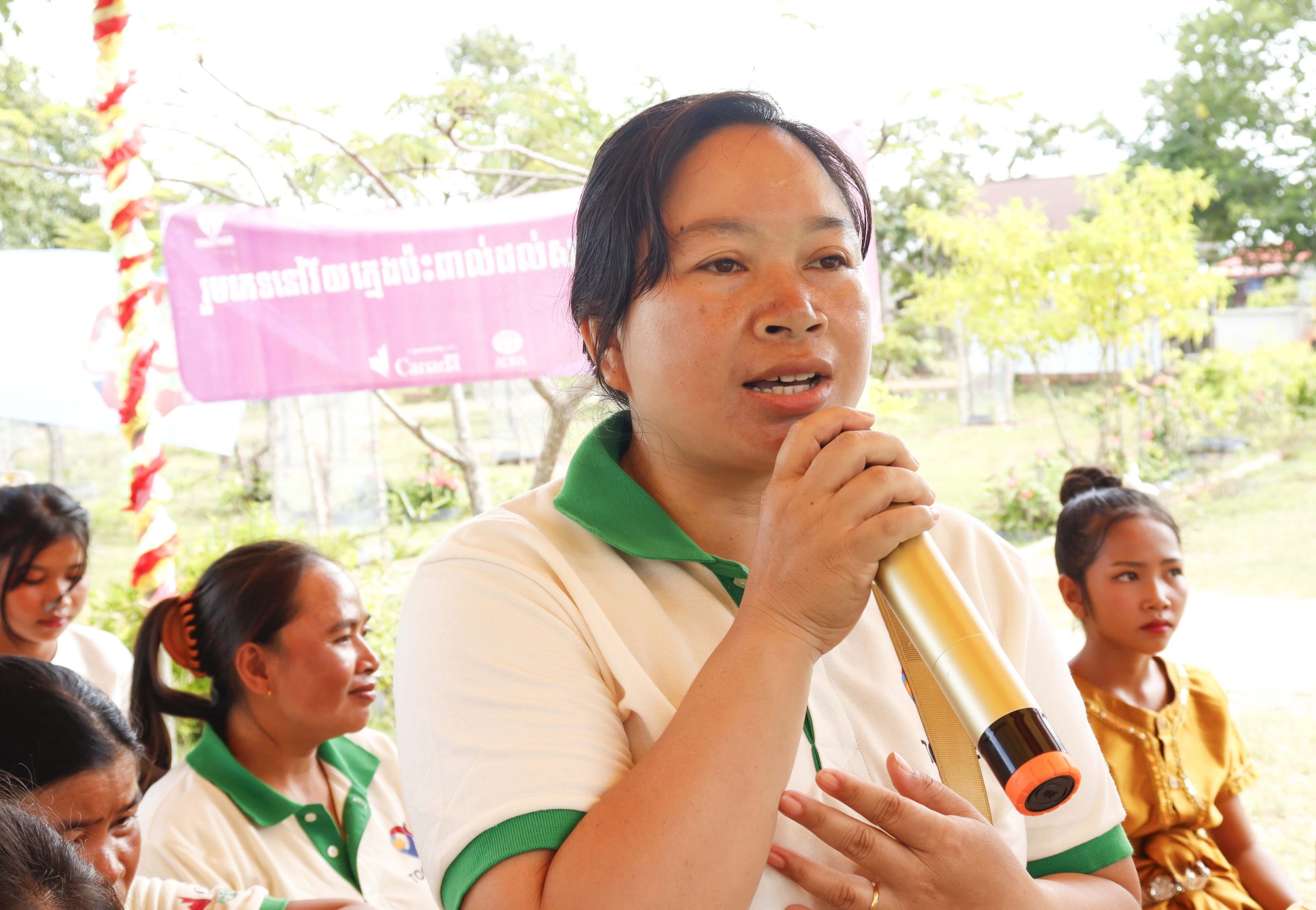 Concluding and closing the event, Mr. Chhon Kimhon, Chief Officer of Primary School representing the Preah Vihear provincial Education Department, congratulated the good collaboration of the ADRA TOGETHER project with activities in schools and gave a strong commitment to also share with adolescent girls and women the importance of Sexual Reproductive Health and Rights (SRHR), Gender-Based Violence (GBV) and nutrition and to continue supporting TOGETHER as the project reaches adolescent girls and women with the importance of Sexual Reproductive Health and Rights (SRHR), Gender-Based Violence (GBV) and nutrition.
Including several speakers, the events were broadcasted via the local media below:
ADRA Cambodia is implementing the "uniting TOwards Gender Equality for enjoyment of women's and girls' Total HEalth and Rights" (TOGETHER) project thanks to generous funding from Global Affairs Canada. Supported by ADRA Canada, SickKids, and Salanga, this gender-transformative 6-year project will ensure that nearly two hundred thousand girls, women, boys, and men in Kenya, Uganda, Cambodia, and the Philippines are enabled to exercise their health-related human rights.