Job Advertisement

This Advertisement has already passed the Closing Date
The Adventist Development and Relief Agency (ADRA) Cambodia is recruiting a Cambodian national to fill the position of Behavior Change Officer based in Preah Vihear and Steung Treng provinces. The person will be based initially in the rural Rovieng district, Preah Vihear province and is expected to travel throughout the project area, by motorbike on bad roads and to stay overnight in the community as needed.
TOGETHER is a multi-sectoral project which aims to increase the enjoyment of health-related rights for the most vulnerable children, adolescent girls and boys, and women and men in Cambodia, Kenya, the Philippines and Uganda., especially those with intersecting vulnerabilities in indigenous, remote or resettlement settings. The project empowers individuals and communities to advocate for better sexual and reproductive health services and policies, and educates and encourages young people to engage with their communities and their governments to make their voices heard. The project seeks to strengthen local health systems, working closely with local authorities and health facilities to improve health worker capacity and service coverage, particularly for adolescents and youth.
The Behavior Change Officer will promote cooperation between each sector to improve behavior change. The person appointed will report to the TOGETHER project Assistant Project Manager for Gender & Learning and will receive technical support from an ADRA Cambodia Program Coordinator. Major responsibilities include:
Assist in Community Leading Monitoring, Evaluation and Analysis for Learning (CoLMEAL) activities including small grants initiatives
Assist staff in community trainings and coaching
Assist in conducting training on inclusive maternal and child nutrition counselling
Lead/facilitate and mobilize adolescents in community
Support conducting campaigns/events and work closely with SBCC/HSSS specialists
Assist in conducting Midwifery Network Meetings in remote areas
Assist in promoting hotline installation at HC/police post/village leader houses
Develop materials & training guides on community issues to trigger behavior change
Report and enter data collection related to training and campaigns.
Report related to training and campaigns. 
The Behavior Change Officer needs the following Qualifications & Experience:
At least two years' experience in community facilitation and development
Experience of working with adolescents.
Skill/experience in developing IEC/curriculum
Knowledge about SRHR, Sexual GBV and elements of early childhood development
Experience in cross cutting strategy coordinating with local government partners
Experience of providing SRHR/SGBV services will be an advantage.
Computer skills in Word and Excel
English language skills (spoken and written) will be an advantage.

Interested candidates are requested to submit a detailed resume and a cover letter stating clearly the position applied for and addressing the selection criteria and contact phone number to:
Mr. Leang Rithy, ADRA Cambodia, House 4, Street 554, Toul Kork, Phnom Penh.
Application through E-mail is accepted: rithyl@adracambodia.org
Applications Deadline: 27 January, 2023 at 5.00 pm.
Only short-listed candidates will be contacted for interview.
ADRA Cambodia is an equal opportunity employer and hires based on merit.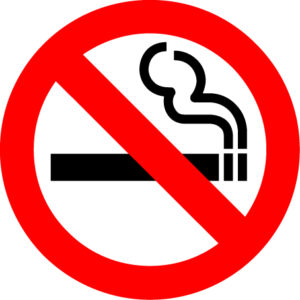 ADRA Cambodia is a Smoke-Free Child Safe and
Zero tolerant to Sexual Exploitation and Abuse Organization.
For more info about our program visit: www.adracambodia.org