Job Advertisement
This Advertisement has already passed the Closing Date
The Adventist Development and Relief Agency (ADRA) Cambodia is looking for a Cambodian national to fill in the position of part-time/contract DRR Infrastructure Engineer to work in in supporting capacity building and community based Infrastructure initiatives with Village, Commune, and other authorities in the Adaptive Resilient Initiative for Sustainable DRR Engagement (ARISE) project based in the Pursat province.  This is a part-time/contract position (June to December 2023) with the potential for extension.

Major Responsibilities:
Coordinate with Provincial, district, Commune and Village Level Disaster Risk Reduction and Commune Investment Plan authorities and officials on Technical/Engineering issues.
Provide input to ADRA and Government DRR/CIP members for community-based capacity building and awareness plans on technical evidence based engineering approaches to infrastructure planning and design processes.
Support the project training team in training of local officials on the technical considerations and data/evidence gathering approaches.
Support local authorities in engagement of community members in analysis of DRR risks and mitigation methods and action plans, especially related to technical Engineering considerations to reduce risk and mitigate risks. This will include rural road construction/rehabilitation, bridges, canals, road culverts, building levels/flood risks, etc. 
Support Commune and Village in design, analysis, negotiations, and monitoring on project support of DRR mitigation actions including rural road strengthening, flood water management, Safe Hill development, etc.
Participate in coordination meetings with authorities at all levels as needed.
Support other project initiatives based on location, community relationships and skills.
Qualifications & Experience: 
Bachelor's degree or higher in an Engineering area.
At least 8 years of work experience in Engineering planning, design, monitoring, or other relevant experience including coordinating with government authorities.
Experience with road/bridge/culvert/water/land fill and compaction management, design, and construction implementation.
Strong written and verbal communication and interpersonal skills in Khmer with basic functional skills in written and spoken English.
Practical computer skills in E-mail, Word and Excel and report applications.

Interested candidates are requested to submit a detailed resume and a cover letter stating clearly the position applied for and addressing the selection criteria and contact phone number to:
Mr. Leang Rithy, ADRA Cambodia, House 4, Street 554, Toul Kork, Phnom Penh.
Application through E-mail is accepted: rithyl@adracambodia.org
Applications Deadline: 25 June, 2023 at 5.00 pm.
Only short-listed candidates will be contacted for interview.
ADRA Cambodia is an equal opportunity employer and hires based on merit.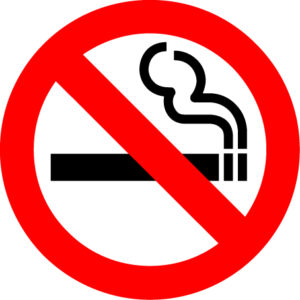 ADRA Cambodia is a Smoke-Free Child Safe and
Zero tolerant to Sexual Exploitation and Abuse Organization.
For more info about our program visit: www.adracambodia.org