Job Advertisement

This Advertisement has already passed the Closing Date
The Adventist Development and Relief Agency (ADRA) has been operating in Cambodia Since 1988 as the global humanitarian of Seventh-day Adventist Church. As and international development and relief agency, Currently ADRA Cambodia is looking for a Cambodian qualified applicant to implement the project entitled Best Community Household Opportunities through Improved Community Empowered Solutions "Best CHOICES" with funding from Department of Foreign Affair and Trade (DFAT), ADRA Australia. The project focuses on improvements in Maternal and Child Nutrition and includes clean water and livelihoods promotion components in addition to health behavior change interventions. Initial position is for 1 year and 6 months (start from November 2023 to July 2024) with plan to extend 5 more years with the potential for extension.
Position: Sustainable Health Officer based in Bakan district Pursat province:
Major Responsibilities:
Coach local leaders in Positive Deviant (PD) Hearth conducting and facilitating
Build capacity of local partners to implement PD Hearth.
Create community healthy lifestyles for the target people through PD Hearth, kitchen gardening, Live More Abundantly (LMA) lifestyle health program, and Water, Sanitation and Hygiene (WASH).
Support women and men in behavior change for healthy lifestyles and improved family economics.
Plan, train, supervise, coach, monitor, document learning, and report.
Conduct and facilitate preschool nutrition and education.
Build capacity of local partners/leaders to conduct CoLMEAL (Community-led Monitoring, Evaluation Accountability, and Learning) approaches on the Theory of Change (ToC) and Community Action Planning (CAP).
Work closely with and support Ministry of Health Operational District (OD), Health Center (HC) staff, Health Center Management Committee (HCMC) and Village Health Support Group (VHSG).
Work directly under supervision and report to APM /PM.


Qualifications & Experience: 
More than 3 years in community development
Have a degree in a health area
Experience and Skills in designing and leading Sustainable Social Change
Good communication and ability to work with all levels of authority lines and partners.
Understanding and passion in lifestyle health
Able to learn and change
Up to date on health experience and knowledge.


Interested candidates are requested to submit a detailed resume and a cover letter stating clearly the position applied for and addressing the selection criteria and contact phone number to:
Mr. Leang Rithy, ADRA Cambodia, House 4, Street 554, Toul Kork, Phnom Penh.
Application through E-mail is accepted: rithyl@adracambodia.org
Applications Deadline: Friday, November 03, 2023 at 5.00 pm.
Only short-listed candidates will be contacted for interview.
ADRA Cambodia is an equal opportunity employer and hires based on merit.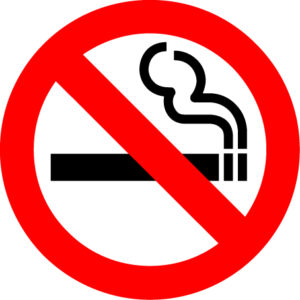 ADRA Cambodia is a Smoke-Free Child Safe and
Zero tolerant to Sexual Exploitation and Abuse Organization.
For more info about our program visit: www.adracambodia.org