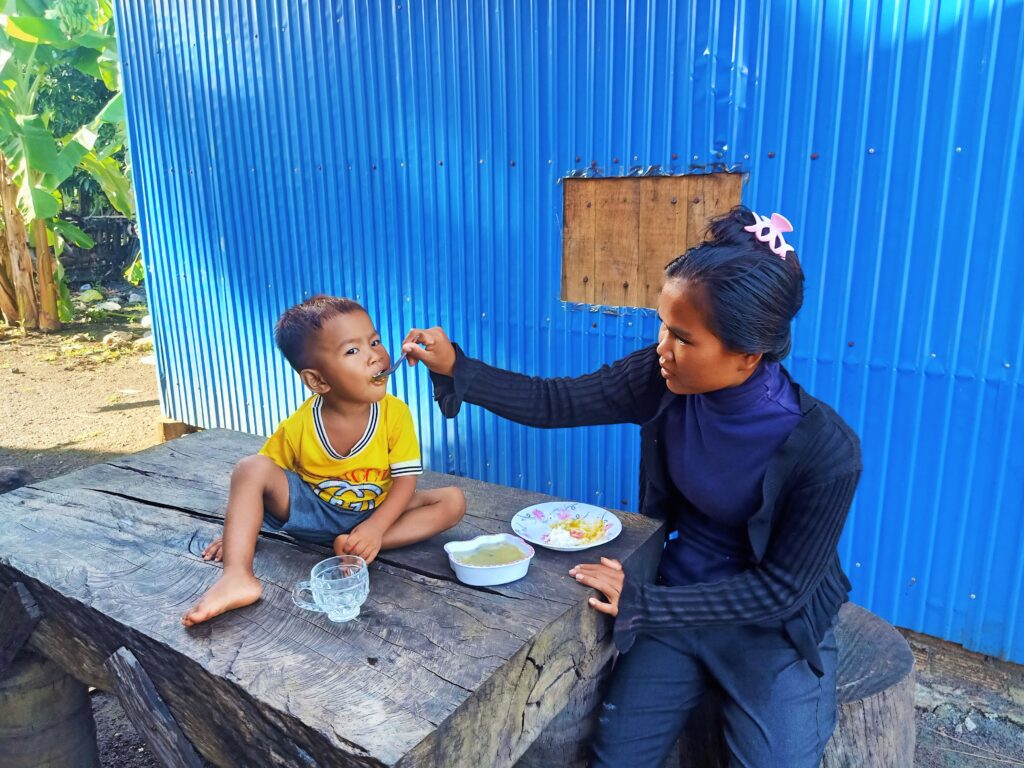 Mrs. Peng SokNeng is 27 years old and has one child. She is a farmer and lives in KorKiThom commune, Santuk district, Kompong Thom province.
Before, she did not like discussion group. She had the feeling that it's boring. She used to think that nothing would benefit her family and that it was a waste of time of her doing the farming. She would told the facilitators that she was busy. Before, her family had faced some problems such her children were getting sick more often and were underweight.
After she joined in the project, she has changed. She has joined the discussion group meetings more regularly and became active with other participants in the group. Before, she ate less green vegetables. When she has changed to eat vegetables more frequently, she understands the benefits for her family. Her child ate a lot every day and her skin became brighter and nice. She understands more about general health, drink water from water filter, three food groups. Now for cooking, she uses meat, fish, and lots of green vegetables.
ADRA has helped to all people, children, elderly, pregnant women, reproductive women, caregivers so they are able to understand about personal hygiene, house work, cooking, domestic violence, taking care of children, and feeding the children to prevent from malnutrition. She has shared her experiences to her neighbors, friends and communities. In the future, she wants no domestic violence in the family. She received water filter and vegetable's seeds from this project.
She was thankful and wish ADRA and donors to be successful in all tasks. She was glad when she met other participants, to receive knowledge and exchange experiences. For her ADRA means "helping poor people and children for good health."
The Baray-Santuk Nutrition for Under-2s and Mothers 2 (BS-NUM 2) project is funded by the Czech Development Agency, Canadian Food Grains Bank (CFGB), Kindercare Learning Centres, ADRA Czech Republic, ADRA Canada, ADRA New Zealand and ADRA International.