There was a boy named Phirun who was born in a garbage dump and his family can't afford to send him to school. He collected plastic to sell and found food at the garbage dump. Because of poverty, his whole family depends on the garbage dump place. Luckily, Phirun passed an interview with Cambodia Children's Fund (CCF) staff and was able to have enough food, clean water, safe shelter and education.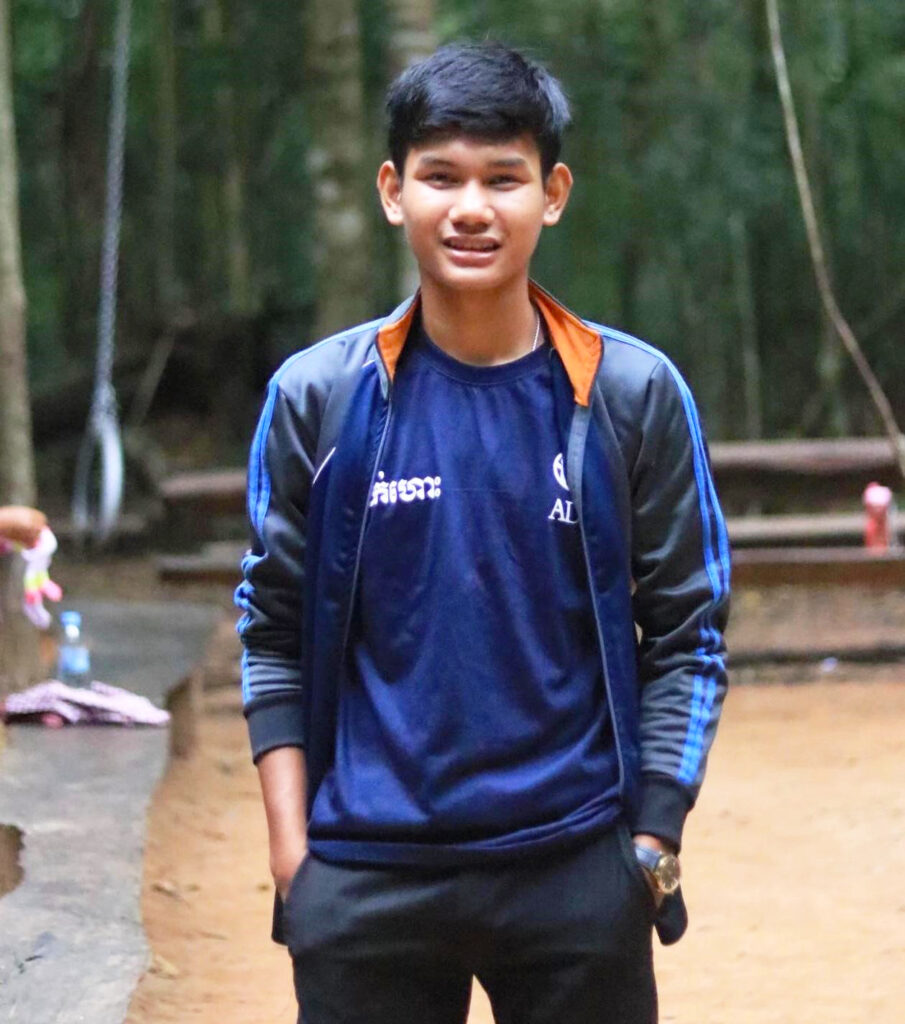 CCF provides students with education, leadership, and soft skills that are important to help reduce poverty in the community. CCF is also in partnership with Jombok Hoas adventure learning center in Preah Vihear province which provides leadership and self improvement skills to all people who attend. CCF youth or students have an opportunity to learn from Jombok Hoas by their commitment in learning. The Jombok Hoas program helps people to gain experience and believe in themselves, that they can do anything. The principles of JBH can be applied to their life, families and community. Phirun got the opportunity to join Jombok Hoas and learn many things.
On the first day, JBH staff introduced the students to the place. Then they got to know each other and learned about the JBH staff. They participated in several activities that helped define the expectations the staff had for them: Hungry Hawk and Amazing Nail. These activities taught them to focus on listening, and watching which reminds them to concentrate on the teacher teaching. Moreover, some activities were so creative that they learned that nothing is impossible for them to do.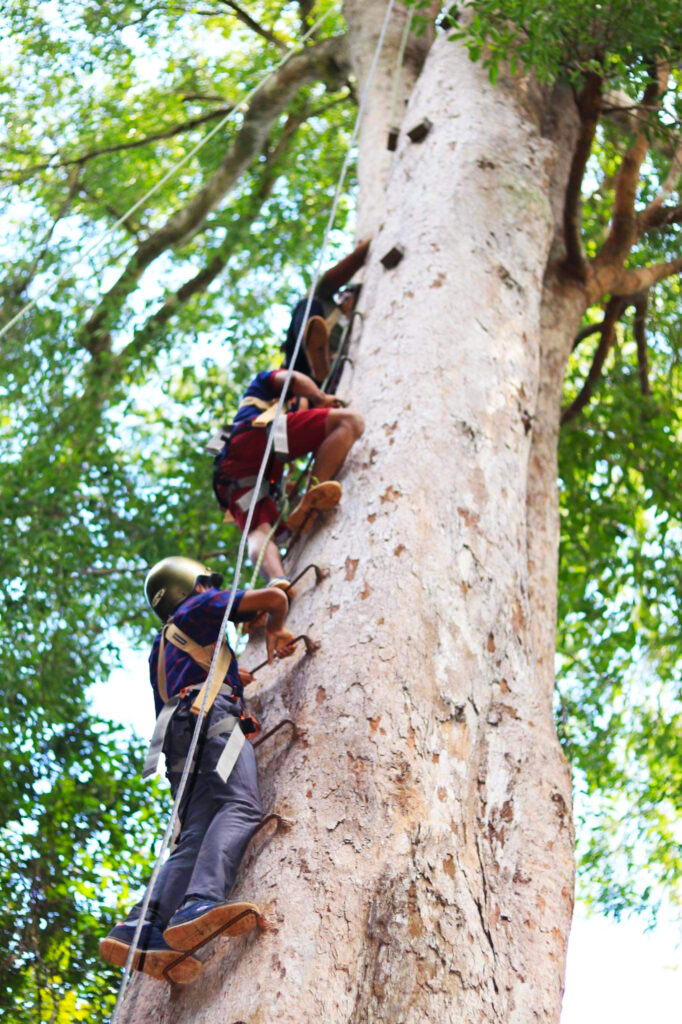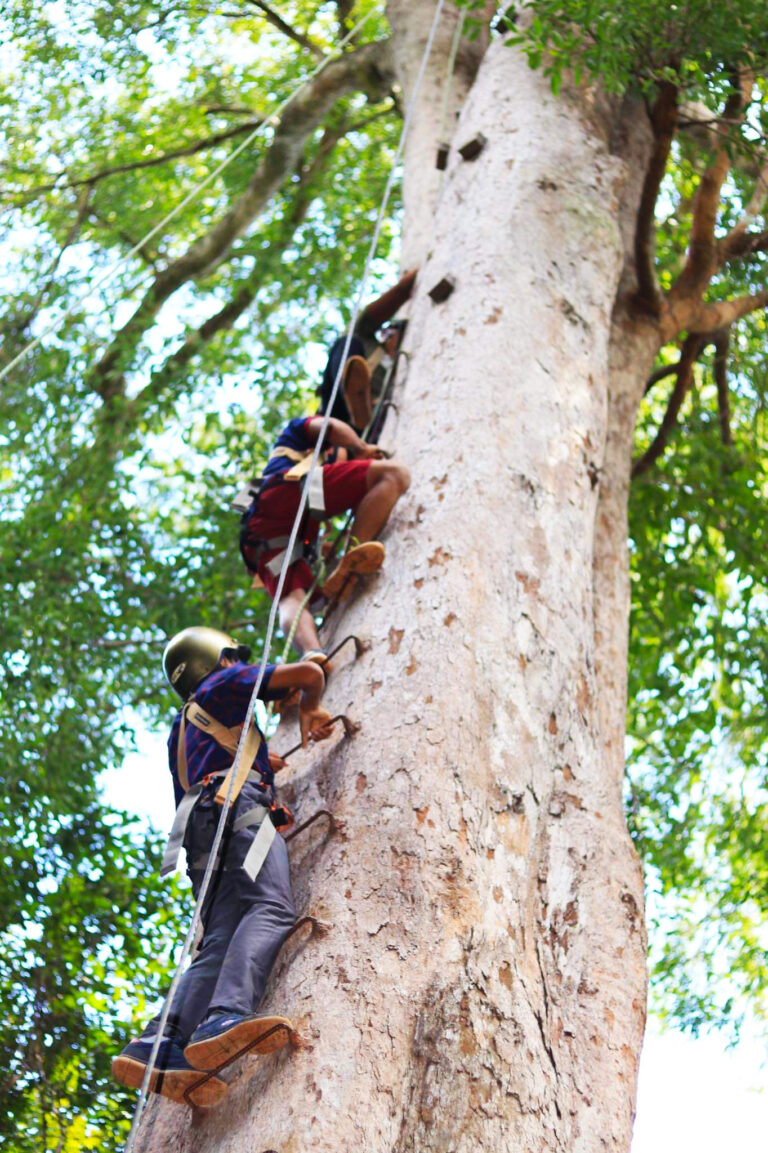 On the 2nd day, they again had several activities. All of these activities teach about teamwork and help in communication, critical thinking, personal and group motivation. Beside this, students learned time management, creative thinking, empowerment, confidence and encouraging others.
For the 3rd day, they had Spider-web, where students used problem solving skills and teamwork. Gibbon Swing, students gained decision making, self-confidence and accomplishing goals challenges. The Benefits of Biodiversity Learning was about appreciating the environment and protection of biodiversity. Canopy Walk-Zipline 210m activity gave them knowledge about personal resources and skill, self-confidence, and achieving new challenges.
On the 4th day, Giant Shoes taught them about teamwork and Leadership. For Stick Fingers, they used teamwork and responsibility to access this activity. Zip-line 600m was fun and built self-confidence to reflect back on the whole week's activities.
This program helped Phirum's to improve and impacted his life. He has learned a lot of things from JBH. The spirit of confidence and building communication was really useful for him nowadays. He was thankful to CCF and JBH for creating this event for youths. He will use what he has learned from this program to lead our new generation and improve his community and country.
Jombok Hoas Adventure Learning Center is funded by user contributions and ADRA Network partners.