REQUEST FOR EXPRESSIONS OF INTEREST
(Individual Consultant for a Project Midterm Evaluation)
This Advertisement has already passed the Closing Date
The Adventist Development and Relief Agency (ADRA) Cambodia has implemented Baray-Santuk Nutrition for U2 and Mothers 2 (BSNUM 2) project in 30 rural villages of the Baray Santuk district, Kompong Thom Province with funding from Canadian Food Grains Bank (CFGB), ADRA Canada, Kindercare Learning Centres, ADRA New Zealand, the Government of Czech Republic, ADRA Czech Republic, and ADRA International. The project focuses on improvements in Maternal and Child Nutrition and includes clean water and livelihoods promotion components in addition to health behavior change interventions.
ADRA is seeking a Consultant to carry out a Project Midterm Evaluation from the end of August to early in September 2021.  Consulting Services will include, but are not limited to the following tasks.  A full TOR can be accessible through the link here: https://adracambodia.org/wp-content/uploads/2021/07/Terms-of-Reference-for-a-project-Midterm-Evaluation-and-Methodology-Study.-Final-270721.pdf
Review project proposal, reports, and baseline quantitative survey conducted by the local project survey team, and develop a detailed assessment plan.
Review the initial qualitative results of the midterm survey for qualitative verification and further in-depth study.
Conduct in-depth interviews (online/phone call) with key informants from staff, community implementation partners, and government stakeholders to collect data for analysis.
Conduct focus group interviews (online/phone call) with both female and male beneficiaries.
Analyze data from the three information sources and facilitate discussions with project staff and higher level stakeholders on the initial results and potential recommendations.
Guiding Topics of study for the assessment of activities and results include:

Relevance
Effectiveness
Efficiency
Overall Development Policy Effects
Sustainability

Qualification and Experience required
The project Midterm Evaluation Consultant should come with the following skills and experience in Cambodia:
A Khmer National is preferred with reading and writing skills in both Khmer and English.
At least 5 years of work in implementation of community based rural development projects in the health, agriculture, and or WASH sector.
Have quality, verifiable, experience in conducting qualitative data collection and analysis for community development programs.
Be aware of and have access to major government strategies and trends in the relevant intervention areas.
Ability to quickly analyze project proposals, reports, and field documents and formulate detailed plans along with the ability to function independently without major oversight or direction after initial objectives are established.
Have interpersonal participatory communication and facilitation skills that are effective in gathering balanced, useful, quality information from both project staff, implementation partners and community beneficiaries including government partners.
Be efficient and clear in preparing reports (in English) and have his or her own laptop computer for use in the evaluation and write-up.
All Expressions of Interest should be sent to [email protected] and the subsequent Consultancy Bid Submissions will be emailed or submitted in person to the ADRA Cambodia office or same email
by 4:00 PM on August 6, 2021.  Mr. Leang Rithy, ADRA Cambodia, House 4, Street 554, Toul Kork,
Phnom Penh.
For further information call p. 023 880 693 m. 012 265 870, 097 590 255 1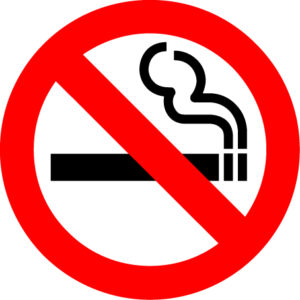 ADRA is a Smoke-Free Child Safe Organization.