REQUEST FOR EXPRESSIONS OF INTEREST
Re-advertisement
(Health Service Strengthening Coordination Consultancy (HSSCC))
This Advertisement has already passed the Closing Date
The Adventist Development and Relief Agency (ADRA) Cambodia has implemented uniting TOwards Gender Equality for enjoyment of women's and girls' Total HEalth and Rights "TOGETHER" project in 318 rural villages of 12 districts and 3 provinces in Kompong Thom, Preah Vihear, and Steung Treng with the funding from Global Affairs Canada and ADRA Canada.
The ADRA TOGETHER project will be working with the Community based activities in and out of school. ADRA is seeking a Consultancy based partner team to support planning and coordination with the ADRA team and local health officials for various training, monitoring, and other logistics related to the project MOH system capacity building objectives.  This consultancy will work over a 5 year period of time.  See the detailed TOR at the following link – https://adracambodia.org/wp-content/uploads/2022/03/Terms-of-Reference-for-Health-Services-Srengthening-28022022-Final_Re-ads.pdf
Skills and Competencies
The Health Strengthening Service Strengthening Consultant Team and should consist of at least 1 technical person who is dedicated to the project at all times and other technical specialists full or part-time as determined to be necessary.  The Consultant Representative/Team should come with the following skills and experience in Cambodia:
At least 10 years of work in implementation of community based rural development projects in the Health, WASH, SRHR and Gender Empowerment sectors.
Have quality, verifiable, experience in working with MOH/PHD at least 6 years for MNCH capacity building programs with an International perspective.
Be aware of and have access to major government strategies, capacity building methods and trends in the relevant intervention areas of Reproductive Health service strengthening.
Have interpersonal participatory communication and facilitation skills that are effective in MNCH and medical waste management, useful, quality information from both project staff, implementation partners and community beneficiaries including government partners.
Have effective skills at negotiating with and motivating MOH health system personnel.
Be efficient and clear in preparing reports/communication (in Khmer and English).
The Consultant Team will be able to work out of the ADRA office when in the District/Field areas (2 field offices planned at any one time and changing locations every 2 years) but will be required to work closely with provincial and operational district.
All interested and qualified consultants should send his/her application to:    [email protected],  and [email protected]   If there are additional questions please contact ADRA Cambodia (Mr. Roth Rumnea) at 012-239-106 for this consultancy.
All applications for Step 1 should be submitted by email by Friday April 1st, 2022   17:00 hr. deadline.  Applications received after this time will not be considered.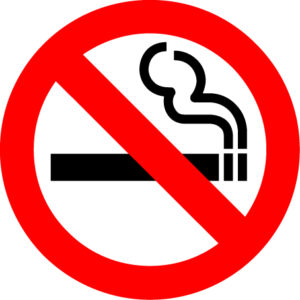 ADRA is a Smoke-Free Child Safe Organization.