REQUEST FOR EXPRESSIONS OF INTEREST
LNGO Advocacy Capacity Building Grantee Selection
This Advertisement has already passed the Closing Date
The Adventist Development and Relief Agency (ADRA) Cambodia is implementing the uniting TOwards Gender Equality for enjoyment of women's and girls' Total HEalth and Rights "TOGETHER" project in 318 rural villages of 12 districts and 3 provinces in Kompong Thom, Preah Vihear, and Steung Treng with the funding from Global Affairs Canada and ADRA Canada.  ADRA would like to invite Local NGO partners to apply who are interested to to build their own organization skills and join in working with ADRA and other local partners in research and advocacy and to contribute to the broader project objectives of increasing enjoyment of health-related rights by the most marginalized adolescent girls, women and U5 children.  The ONE selected LNGO will be provided with grant funds to join in the research and advocacy activities of the project between 2022 and 2026.  See the detailed TOR at the following link – https://adracambodia.org/wp-content/uploads/2022/03/TOR-for-ADRA-TOGETHER-Advocacy-Capacity-Grantee-Selection-28022022-Final.pdf
LNGO Selection Criteria
The following Criteria will be used in the selection of a LNGO Grantee Research and Advocacy partner with the TOGETHER PROJECT – see TOR for other Details.
Be a fully registered Local Non-Government Organization (LNGO) with the Cambodian Ministry of Interior for at least 8 years.
Have the organizations "primary" head office local within the provinces of Preah Vihear, Kompong Thom, or Steung Treng.
In the past 3 years, have had at least 5 staff members employed either full time of part time working on development programing.
Have implemented community development projects over the past 5 years that include Reproductive health promotion, promotion of the rights of women and girls to health, economic development, or other services that support women in the community.
Fully comply with the Cambodian government LNGO practices and reporting
Be committed and demonstrate the ability to partnering with TOGETHER for the full 5-year period from 2022 to 2026 as noted above.     

Additional preferred LNGO Characteristics:  Demonstrate having female leadership in the organization.  Have some experience in research and or advocacy for women's rights and development and show why additional research capacity will improve the LNGO's program impact.  Have experience in having worked with and have positive relations with government partners. Have received financial support from at least 3 separate donors and have demonstration of sound financial practices.
All interested and qualified consultant should send his/her application to:    [email protected] and [email protected]   If there are additional questions please the ADRA TOGETHER project contact at 012-265-870 (Mr. Roth Rumnea) for more information.  All applications for Step 1 should be submitted by Wednesday March 16th, 2022   17:00 hrs. Applications received after this time will not be considered.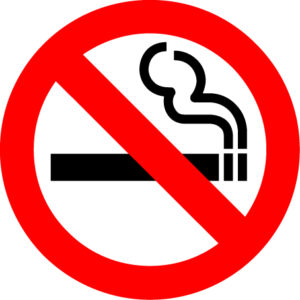 ADRA is a Smoke-Free Child Safe Organization.