Ms. Sovann is a community preschool teacher's aid who journeyed to Jombok Hoas Adventure Learning Center. She traveled and participated with 25 other persons who were sponsored students and other community preschools teachers.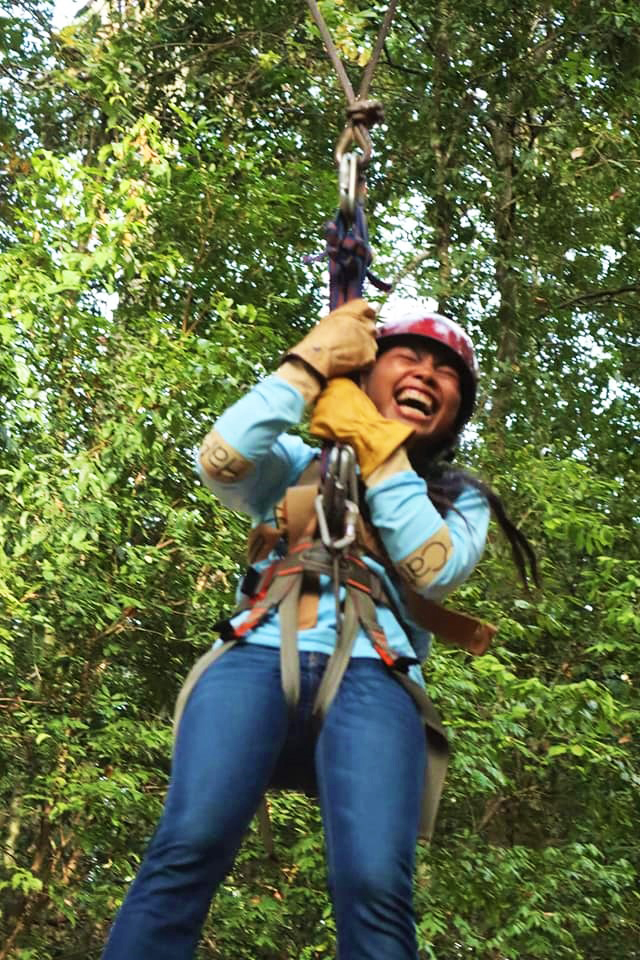 At Jombok Hoas, the facilitators introduced games and activities to the group each day during the training. They started activities in the morning till noon, then they had lunch. At 1:00 pm they started learning about Early Child Development topics for about 1.5 hours. Mr. Onn helped the community preschool teachers and teacher aids about Early Childhood Development, Learning Through Play, and Child Rights protection.
Ms. Sovann was very interested in what she has learned through Jombok Hoas activities including:
– Strength
– Unity
– Thinking before Acting
– Finding solutions
– Love human, environment, and animals
All of the above make her confident, able to speak in public and solve problems with people around her. During the training some participants cried, some were scared of heights, and others had fun. However, they all had good memories and wish to visit there again to get more training if there is an opportunity.
Finally, she was thankful to ADRA and PAPSDA projects and all teachers who had a good heart to teach advocacy, motivation, and how to find solution as well.
Thanks to Jombok Hoas! I LOVE JOMBOK HOAS – Sovann!