Ms. Tho has done a great job and impacted many people in her village!!!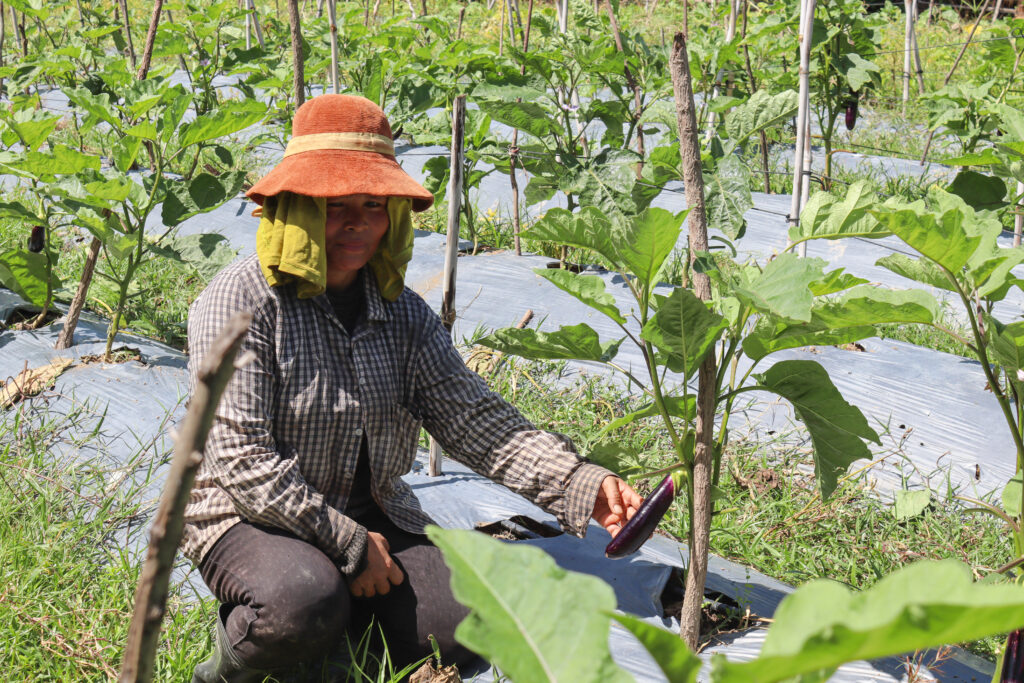 Starting as a vegetable producer, Tho never hesitates in learning new things from ADRA's project activities. She is friendly, humble, and hard-working. She is also an open-minded lady. She works almost the whole day organizing her crops and housework while her husband was migrating.
Now, Ms. Tho is not only a vegetable producer, but she is also a vegetable whole purchaser in her village too; she buys vegetable from every household that plants various kinds of vegetables. She doesn't mind whether it is a half kilogram or a kilogram of vegetables, she would like to purchase it. She can find her whole vegetable buyers at Pursat town. She has to wake up at 5:10 am to ship her vegetables to Pursat market every early morning. And she spends almost the whole day riding around in her village and other villages nearby in the commune to purchase various types of vegetables.
Ms. Tho said" I decide to call my husband to return home, because I have many works to manage such as planting more crops, looking after vegetables and animals. Now, my husband comes, so he helps me to do housework and take care of the crops, so I can go through the village to purchase vegetables."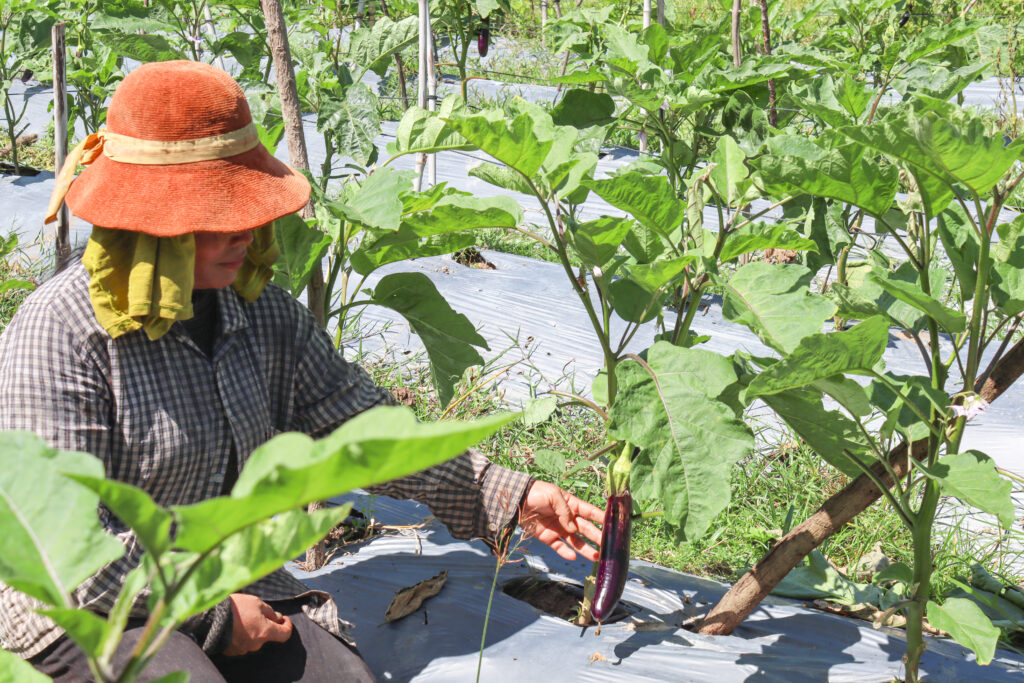 Ms. Tho has a good attitude toward her agricultural work:
Think positive
High commitment
Overcome the work, when she fails in using incorrect insect retreatment, she always asks for help. She never lets the problem get solved for more than two days. She always asks the Pro-market technical support who was recommended as a good specialist in vegetable treatment.
She is wise. She is fast to learn new things. For example, learn to use chemical insect treatment, do land management before planting. Learn how to do marketing, she is fast to follow up.
Save and work dynamically.
Through PAPSDA and Pro-Market project, Ms. Tho has been provided with support of her cultivational materials, market consultant and technical growing and insect treatment. So that, Tho earns better. She is happy with her work.
PAPSDA Model Village project is funded by the Papatoetoe Seventh-day Adventist Church (PAPSDA) and ADRA New Zealand.
Sustainable Produce to Market Value Chain Enhancement (Pro-Market) Project is supported by the New Zealand's Ministry of Foreign Affairs and Trade, ADRA New Zealand, and ADRA Australia.