Papatoetoe Seventh Day Adventist Church Project
Papatoetoe Seventh Day Adventist Church Project II (PAPSDA II)

Date: September 2014 to August 2024
Area: Beungbot Kandol Commune, Bakan District, Pursat Province
Beneficiaries: 5,000 community members
Budget: USD 238,230
Donor: Papatoetoe Seventh-day Adventist Church
The PAPSDA II project is targeting 5 underserved villages, (Toul Thmea, Svay Chrom, Phum Thmey, Beung Chhuk and Bot Kandol) in Beungbot Kandol commune. It is working in a holistic manner and emphasizes the need for local ownership and self-initiation in the change process.
The project is working with 650 children and their parents and or primary caregivers aiming to improve their education at preschool/community preschools such as child care hygiene, child right's protection, Learning through Play parenting program and the physical community environment. The project also works to strengthen community interaction in the 5 villages of Beongbot Kandoul commune, Bakan District, Pursat Province.
Within the strengthening community interaction, the project works with households in each village helping them to better assess hygiene sanitation, agriculture and livelihood practices, new appropriate technologies and opportunities, and be able to act on identified areas of potential improvement. As agriculture is the backbone of the rural target communities, PAPSDA II builds on this base of knowledge in vegetable and fruit, animal production and other rural livelihoods and give households the opportunity to make improvements and changes that will result in increased value of products and income in a sustainable manner. The project provides vocational skills training to those who are interested in (sewing) to increase household income. 
Specific agriculture and livelihood technical training is facilitated by PAPSDA II staff cooperating with Best CHOICES and Pro-market projects as well as local government partners. Households choosing capacity building in vegetable and crop production techniques  gain knowledge and skills on improved soil preparation, seed/seedling selection, and appropriate usage of organic and chemical fertilizers, pest management and moisture control. Training of interested households in animal raising is leading to increased skills in chicken raising, fish or other livestock.
Project Log-Frame
Goal:

Improved community, economic and learning environments for poor and preschools, vulnerable Reflect Circle (RC) members and households in Beungbot Kandol commune, Bakan district, Pursat Province, Cambodia.

Outcome 1:

To ensure that (650) poor and vulnerable preschool-aged children are supported hygiene, child care protection and education.

100% of sponsored children (Toul Thmea village), support community preschools with stationaries and hygiene each year.

Outcome 2:

To improve the WASH, environment and protective health practices for (350) poor and vulnerable households.

100% of targeting HH members in 4 villages (Phum Swai, Bot Kandol Beung Chhouk, Swai Chhrom) improved the WASH, environment and protective health practices.

Outcome 3:

To increase the economic skills and sustainable incomes of (40) poor and vulnerable families for five groups in five villages.

350 Poor and vulnerable beneficiaries actively participate in learning sessions and action plans.

40 Poor households and vulnerable beneficiaries practice their agricultural skills have improved livelihood.
The PAPSDA II project is focused directly on creating a positive informed environment in households. This process includes improvement of communication skills, improving general awareness of practical technical agriculture and vocational skills, and good hygiene and sanitation practices, and seeks to provide opportunities for men and women to develop habits of joint decision making and sharing of labour roles within the households.
ADRA has a child protection policy in place which principles are based on the UN Convention on the Rights of a Child. PAPSDA II project promotes a child-safe environment through active implementation of policy and practice at all levels. Project staff and partners seek to both understand and carry out project interventions in a manner safeguarding the rights of all children within the project target areas. Each project staff has received orientation in ADRA Cambodia's child protection policy and code of conduct and sign the code of conduct.
 The PAPSDA II approach which uses the Reflect-action methodology. Rather than targeting individual poor households or children on their own, Reflect Circle Facilitators lead their members as a group towards shared goals while learning from each other. While decisions to join training are individual and involve experimentation on a personal level, the forming of interest groups build social cohesion and community wide traditions at a social level.  Behaviour change over time, especially for women, instils a culture of sharing and experimentation. 
New financial and other basic household business skills are being sustained and where needed, households are being linked to sources of financing from micro-finance vendors. Families have improved livelihoods in agriculture production such as sustained improvements in vaccination and timely treatment of sick animals which will lead to healthier and larger stocks of animals. The additional empowerment and mutual decision making led by women should increase more equitable division of labour and protection of overall family needs.

Latest stories from PAPSDA project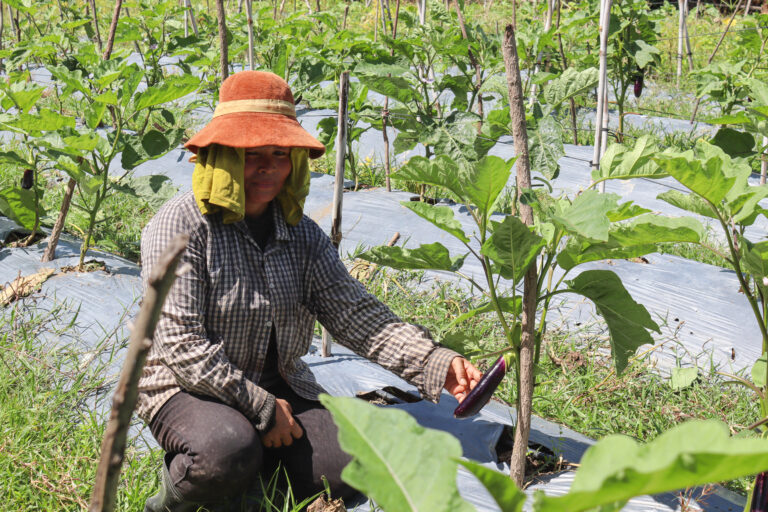 Latest News & Blog Posts
Ms. Tho said" I decide to call my husband to return home, because I have many works to manage such as planting more crops, looking after vegetables and animals. Now, my husband comes, so he helps me to do housework and take care of the crops, so I can go through the village to purchase vegetables."
Read More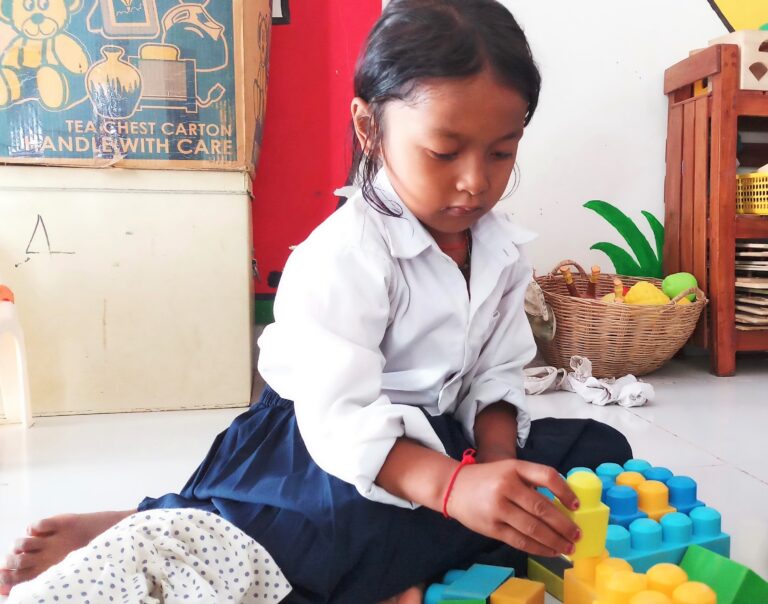 Latest News & Blog Posts
Sreynorng was gentle and quiet. The first day she started class, she was not energetic and she was frightened of other kids. She didn't even talk to the teachers.
Three weeks later, Sreynorng had built a good relationship with her classmates.
Read More