Below are articles, news releases, and stories, all from the heart of where ADRA serves. For more content from ADRA, you can get in contact with us directly, or by following us on social media by clicking any of the links below.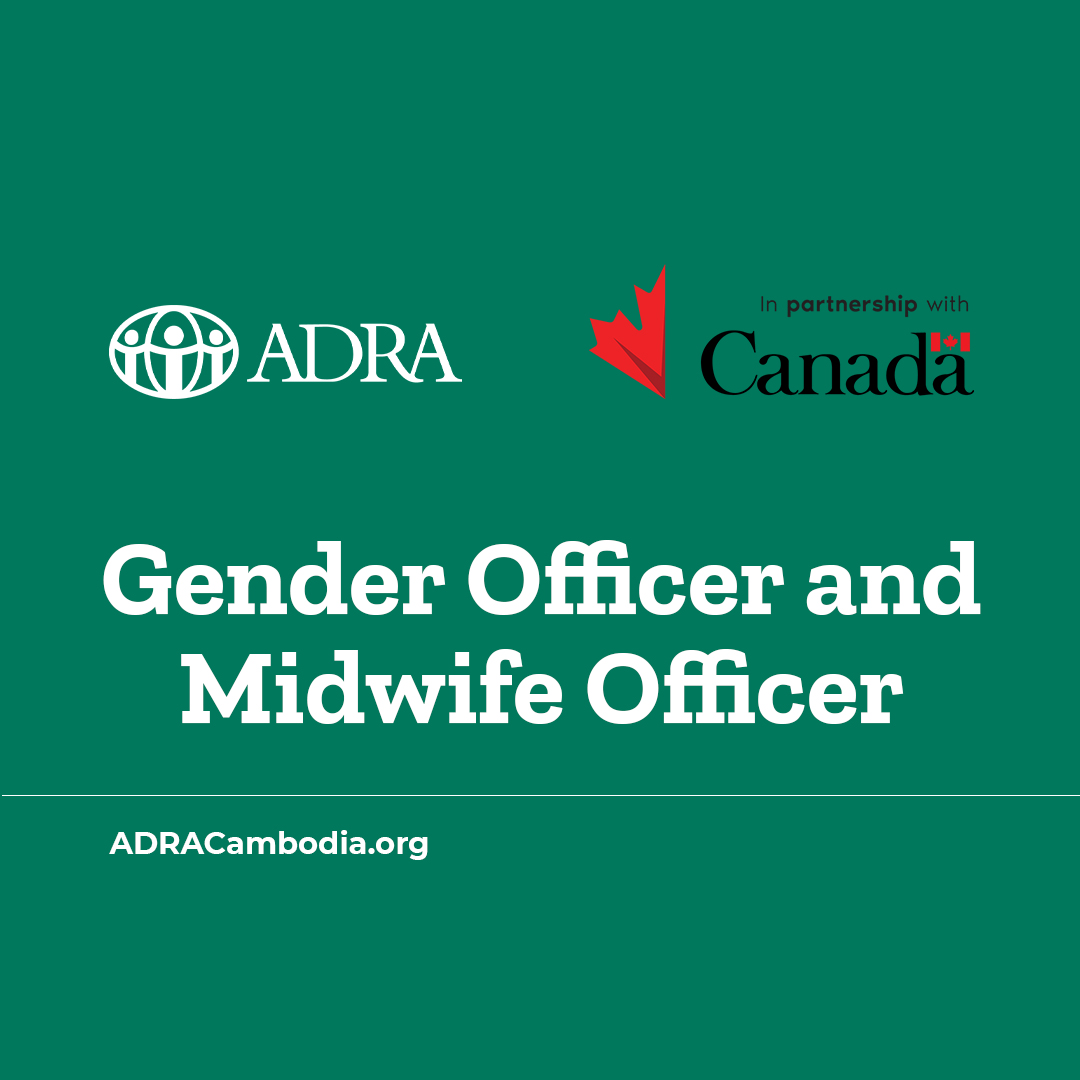 Latest News & Blog Posts
The Adventist Development and Relief Agency (ADRA) Cambodia is recruiting Cambodian nationals to fill the positions of Gender Officer and Midwifery Officer based in Preah Vihear and Steung Treng provinces. The person will be based initially in the rural Rovieng district, Preah Vihear province and is expected to travel throughout the project area, by motorbike and bad roads and to stay overnight in the community as needed. This is a second posting.
TOGETHER is a multi-sectoral project which aims to increase the enjoyment of health-related rights for the most vulnerable children, adolescent girls and boys, and women and men in Cambodia, Kenya, the Philippines and Uganda., especially those with intersecting vulnerabilities in indigenous, remote or resettlement settings. The project empowers individuals and communities to advocate for better sexual and reproductive health services and policies, and educates and encourages young people to engage with their communities and their governments to make their voices heard. The project seeks to strengthen local health systems, working closely with local authorities and health facilities to improve health worker capacity and service coverage, particularly for adolescents and youth.
Read More